How to fix the Falcons in 2022: Plan for the exit of Matt Ryan, rebuild the pass rush and more
Written by Patrik Walker on January 14, 2022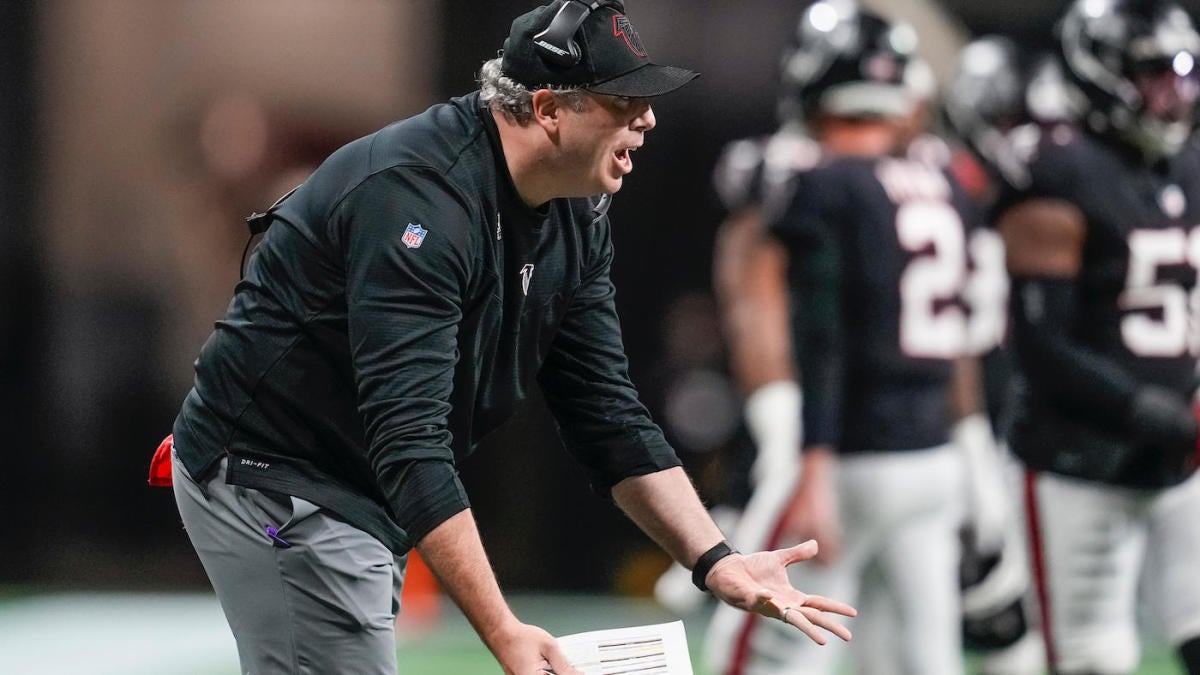 It wasn't the worst possible season for the Atlanta Falcons and Arthur Smith, but they did leave a lot to be desired in 2021. Kudos for finally figuring out rookie first-round pick Kyle Pitts is a game-changer (that took a few games to become as obvious as it should've been), but Pitts and cornerback A.J. Terrell were one of the few bright spots in what ultimately became another losing season for the Falcons — finishing at 7-10 which included a two-game losing streak to end the season. 
Smith did lead the team to a handful of notable wins, which provides promise for Year 2, but there's a lot to figure out if Atlanta is going to get back to a winning record in 2022, and we have a few things they can tweak to try and get back to consistently winning games. Having not produced a winning season in their last four attempts, it's time for owner Arthur Blank to begin putting a better product on the field for fans who are still wondering how the team could've fallen so far from grace after suffering the infamous Super Bowl LI collapse.
If they want to get back to the Big Game anytime soon, here's how to do it: 
Draft the successor to Matt Ryan
The offense in Atlanta was mostly carried by the electric play of Pitts and do-it-all running back Cordarrelle Patterson, and kudos to quarterback Matt Ryan for delivering them the ball in ways that allowed them to cook, but the reality is something no one in Atlanta can deny: Ryan is growing long in the tooth. To that point, Ryan logged only 20 passing touchdowns in 17 starts, tied for the second-lowest mark of his career in that category (second only to his rookie season when he had just 16), but it must be viewed as career-worst when factoring in the extra game. And to make matters worse, five of his touchdowns (25%) were thanks to Patterson taking the ball and electrifying the stadium with YAC, while Pitts saw his rookie 1,000-yard season tethered to only one receiving touchdown.
That's as much on Ryan as it is on Smith and offensive coordinator Dave Ragone, and it led to the Falcons mustering an absymal 18.4 points per game. Having finished at 7-10 on the year, they'll likely have to strike a deal to move up and grab a quarterback in the 2022 NFL Draft after having a shot a grabbing Ryan's successor in 2021 but instead opting for Pitts, which was fine if that pick is to tandem him with the next franchise QB — much like they did with Julio Jones and Ryan in yesteryear.
P.S. Fix the offensive line as well or it won't matter who you put under center.
A complement to A.J. Terrell
If you want to further understand why the Falcons suffered yet another losing season, even after jettisoning Dan Quinn — who is having fantastic success as Dallas Cowboys defensive coordinator and garnering a lot of interest to return to head coaching in 2022 — take a look at their defense. It's one that finished third-worst in the NFL after allowing an average of 27 points per game and little of that falls on the shoulders of Terrell, who logged three interceptions in Year 2 and joined linebacker Foyesade Oluokun in feverishly trying to stop opponents, often to no avail. You can appreciate what veteran safety Duron Harmon provided, but the secondary in Atlanta needs another shudown corner and pronto.
And while all of this is necessary, so is making sure the front seven are doing their job, and much better than what was put on film in 2021. For if the Falcons can't force quarterbacks to make poor decisions and shrink coverage windows, the secondary will have that much of a tougher time doing what they're paid to do — no matter who you put back there.
Pass rush rebuild, ASAP
With that being said, the Falcons pass rush currently terrifies absolutely no one. It needs to be rebuilt from the ground up, to put it plainly, with Dante Fowler needing only 4.5 sacks to lead the team in that category. Second-most went to Oluokun, who had two, and that's all proof the Falcons are in dire straits when it comes to getting after the opposing quarterback. A game-wrecker (or two) is needed on the defensive line, and that will also help Terrell and the secondary eat hearty on game days. 
There's no Grady Jarrett, Takkarist McKinley or the like running out of that locker room anymore in Atlanta, and the team hasn't had a double-digit sack threat since linebacker Vic Beasley in 2016 (15.5). The closest was Adrian Clayborn in 2017, but it took a Herculean six-sack performance in a single game against the Tyron Smith-less Dallas Cowboys to reach that number. Smith better get him some war daddies on that defensive front or risk more long days against passing attacks that aren't even elite yet.
The post How to fix the Falcons in 2022: Plan for the exit of Matt Ryan, rebuild the pass rush and more first appeared on CBS Sports.
---
Reader's opinions
---